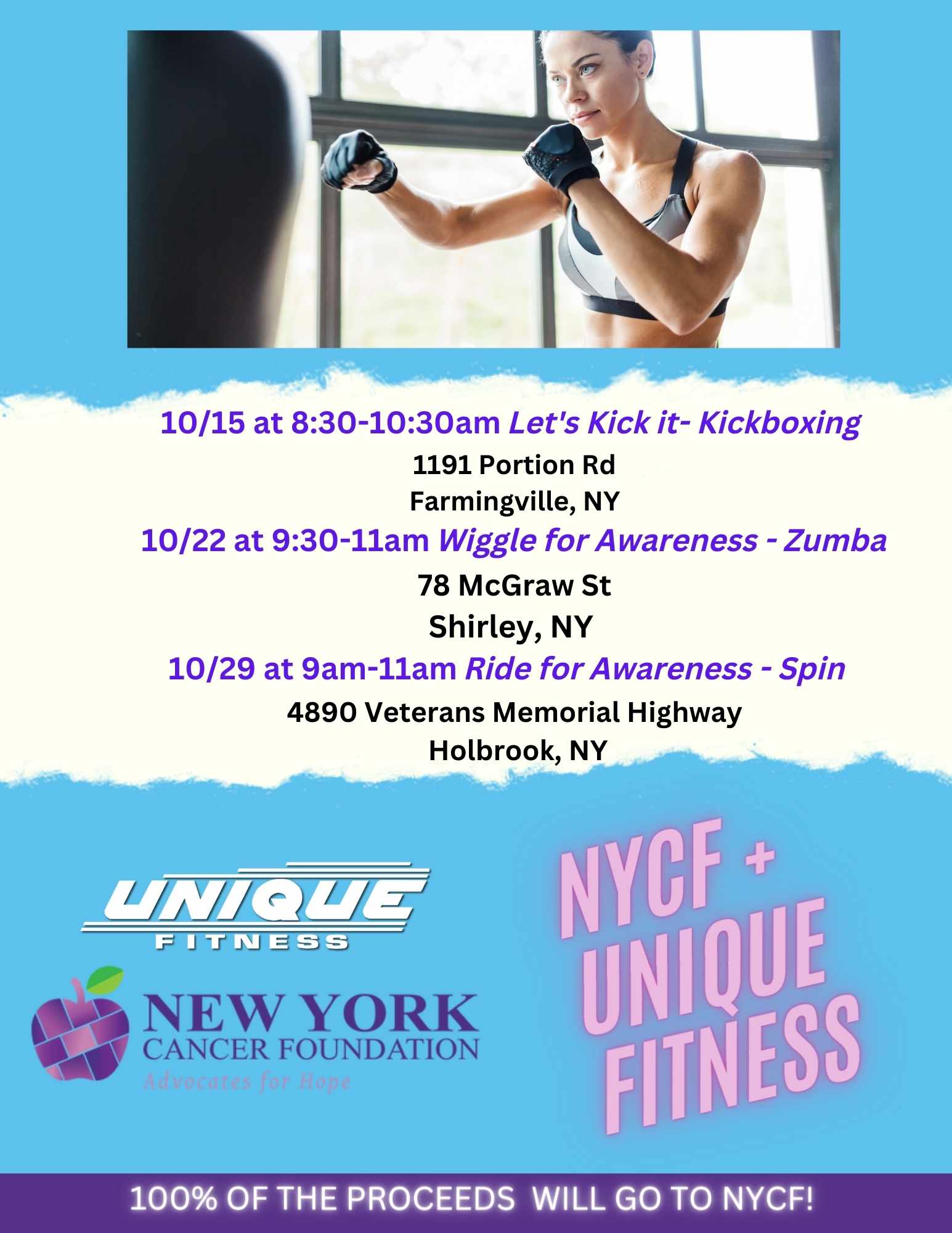 NYCF + Unique Fitness
Join NYCBS and the NYCF for some 'Unique" fitness in honor of Breast Cancer Awareness Month.
These events are truly special and made possible by a breast cancer patient named Renae. Renae teaches fitness classes and directs the group fitness program at Unique Health & Fitness. Earlier this year, she discovered a lump on her breast and came to NYCBS! In her effort to give back, she provided us with the ability to offer these wonderful programs to you, all in support of the NY Cancer Foundation. All proceeds will help relieve the financial stresses experienced by patients under care for cancer.
Call the Unique location of your choice to sign up, or just show up! No booking is necessary. Donations of any amount are welcome.