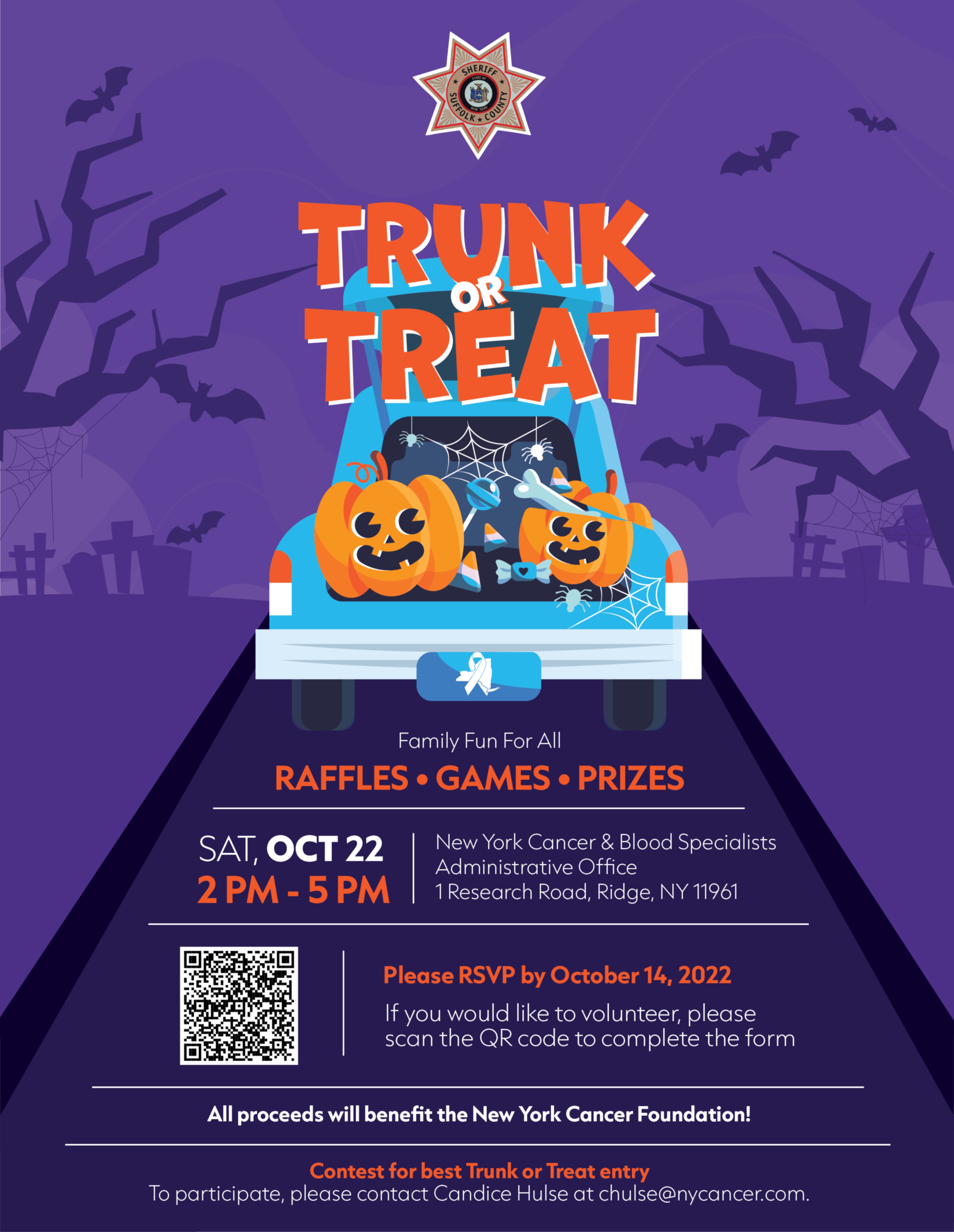 Trunk or Treat
Halloween is traditionally a time for kids to roam neighborhoods and gather treats. This new trend of trunk-or-treating brings the community together in one safe place. The best part is that the parking lot is roped off, freeing kids to stroll from place to place. Bring your bags of candy, comfortable chairs, and all the little ghosts and goblins will visit your vehicle to collect their treats or get tricked!
It's tailgating with a twist! Come in costume and decorate your vehicle with a Halloween theme. Each registered vehicle will be entered into the "Best Decorated Car Contest" to win a fabulous prize.
*Decorated Cars must bring their own candy to disperse!
Food, baked goods, and beverages will be available for sale, with all proceeds going to the New York Cancer Foundation.